25/11/2011 – I've added the NSW Health information sheet that outlines the do's and don'ts and the benefits of exercise during pregnancy. Go to the RESEARCH section to download it.
---
18/07/2011
City to Surf – Final weeks of training!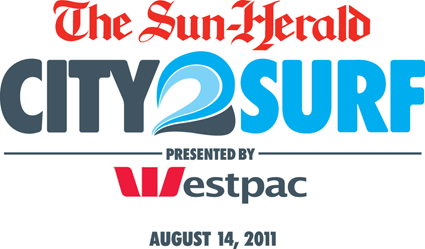 Well done for the many weeks of training you have put in to get you to this point. If you feel like you're still not quite ready for the race, here is the ideal training plan you can use to finalise your preparation
Update 30/10/14 – 2011 PDF No Longer Available
---
02/05/2011 – Events for 2011
With summer gone there are plenty of events of varying distances coming up over the next few months that take advantage of the cooler weather. Why not book one in and start training for it today!
Balmoral Burn – What is it? A 500m run up Awaba Rd from Balmoral Beach to the top of the hill. When? May 29th, 2011.
Tough Bloke Challenge – What is it? 6kms off road with lots of man-made obstacles. Takes place in Appin (70mins South of Sydney). When? July 2nd and 3rd, 2011.
Sydney Tower Run Up – What is it? A run from the bottom to the top of Centrepoint Tower (260m high) taking between 7 and 15 minutes. When? TBC (Last year was July 23rd).
Bridge Run – What is it? A 9km run around the Opera House, Harbour Bridge and Mrs Macquarie's Chair. When? September 18th, 2011.
The Mud Run – What is it? Either 5 or 10km's of running through mud, bush and obstacles in Glenworth (an hour north of Sydney). When? December 3rd 2011.
---
30/03/2011
Swap It, Don't Stop It!
The Federal Government has just started up a new campaign called "Swap It, Don't Stop It". It's a great initiative where instead of depriving yourself of the things you love, you just make minor adjustments to them to make them better for you. There is a full list of Swaps HERE. An iPhone app is also available HERE that provides alerts and a full list of features that you can take on the go.
---
28/03/2011
I have added maps with meeting points and training locations HERE.
It should make life a little easier for all involved!
---
24/03/2011
Check out the NUTRITION section for a concise illustrated guide to the mathematics of weight loss. This can be used in conjunction with the BodyMedia Fit Armband or without to ensure effective weight management.
Three of David Thompson's Thai recipes have been added to RECIPES.
Two more questions have been answered in the FAQ in regard to weight loss and the caloric value of alcohol.
---
8/03/2011
The BodyMedia Fit Armband – Arriving soon!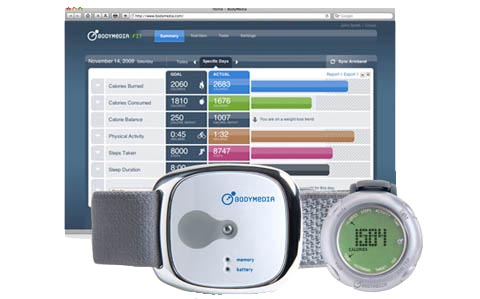 FILEX 2011 – Annual health and fitness convention – I will be attending a three day convention in mid April this year and thought I'd give you all the opportunity to suggest sessions that interest you. A PDF copy of the schedule can be downloaded HERE. To make a recommendation, just email me the session code (e.g. A1B) of the lecture you'd like me to attend.
Site updates –
Tips for improved sleep patterns
An alternative alarm clock
A guide to Maximum Heart Rates
---
25/02/2011
I have added some downloads to the LINKS section of the site. There are PDF guides for stretching the upper and lower body and a feature workout called the Roy Jones Jr.
The Feature Workout is based on a standard training day for the former middle, light heavy and heavyweight boxing champion of the world! (The pad boxing section of the workout can be substituted with shadow boxing, heavy bag, speed bag or floor to ceiling bag depending on the equipment you have available)
---
7/02/2011
I've just posted our amazing Tandoori Lamb pizza recipe. Although we make the bases from scratch, you could just use pre-made pizza bases if you are short on time!
---
27/01/2011
Saturday the 5th Feb. 2011 at 6.45am
The spectacular course (approx 7km) from Dee Why to Manly will showcase the best of the Northern Beaches. The Sun Run commences at The Strand in Dee Why and finishes on The Steyne in Manly. It sounds like a really great morning out!
---
10/01/2011
Happy New Year everyone!
All sessions officially start back today after the Summer break. If you are looking to increase your fitness post Christmas, I have space available during three morning groups on Monday, Wednesday and Friday at 6.15am. For locations and specifics contact me on 0431-315-395